It is not a joke. The whereabouts of all the shares of Polish Post (Poczta Polska S.A.), owned by the State Treasury, i.e. all of us, remains unknown. They should be somewhere, but they are nowhere to be seen. Such news is not the result of months of investigative journalism, but it was found in… the Court and Commercial Gazette[i]. Polish Post has published the following notice: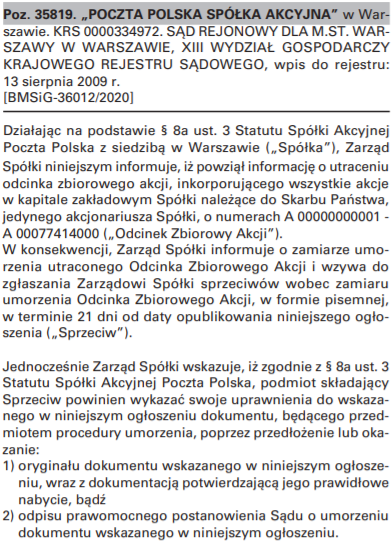 Polish Post admits that it has lost its global share certificate. The State Treasury deposited the shares with the company and in return received the appropriate certificate (§ 8 para. 2 of the company's Articles of Association). So the State Treasury left with just a piece of paper. However, the State Treasury must have returned, and not entirely satisfied, because now the company wants to redeem the lost global share certificate under the procedure provided for in the Articles of Association.
It is interesting to note that the redemption procedure, described in § 8a of the company's Articles of Association, did not appear there until 22 June 2020. On that day, the amendments to the AoA resulting from the resolution of the general meeting of 14 May 2020 were registered. Therefore, it is safe to assume that the company first realised that the shares were lost, and only then saved itself by introducing the redemption procedure. Such a possibility is provided for in Article 357 § 2 of the Code of Commercial Companies. Without the relevant provisions in the Articles of Association, lost registered shares can only be replaced with new ones following court redemption proceedings, still in accordance with the 1946 Decree on the Redemption of Lost Documents. It is a simple, yet time-consuming procedure. In the case of registered shares, there is a requirement to publish notices calling for the declaration of rights and the submission of the document, with a time limit of at least three months. Instead, Polish Post has an AoA procedure also based on the publication of notices, a process for recognising potential objections, and ending with the issue of a copy of the share certificate.
Fortunately for Polish Post, registered shares were lost; so despite the missing shares, the company, on the basis of entries in the share register, has continued to recognise the State Treasury as its sole shareholder all along. So the State Treasury will get out of this whole mess with the shares. One can only regret that Polish Post was deprived of the possibility to conduct postal voting. Now that would have been something!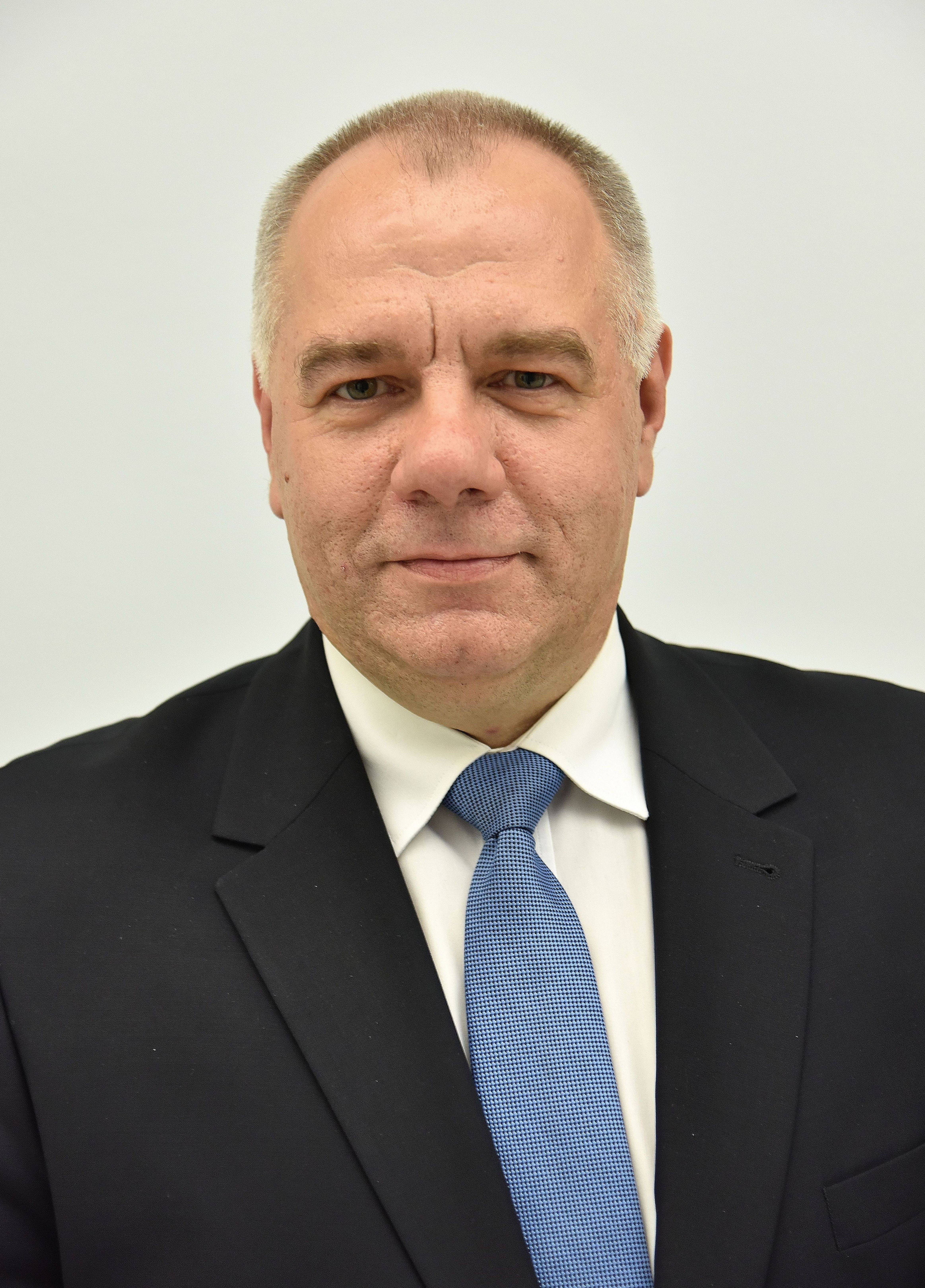 Autor: Adrian Grycuk
CC BY-SA 3.0 pl https://creativecommons.org/licenses/by-sa/3.0/pl/deed.en
[i] MSiG z 22 lipca 2020, nr 141 (6031), poz. 35819